black white
13. Februar 2021, Hündin, 14.35 Uhr, Geburtsgewicht 275g
HD A, ED O, OCD frei (Auswertung Dr. Koch)
CEA/PRA/Kat./MPP frei 02/2022
CEA-DNA normal TNS- DNA normal by parentage IGS- DNA normal Glaukom und Goniodysgenesis- DNA normal RS- DNA normal MDR 1 +/+ DNA normal SN DNA normal EAOD carrier (Markertest)
Farbträgerschaft chocolate and tri
"Kiwi ist der Name eines flugunfähigen Vogels aus Neuseeland, dessen Nationalsymbol er auch ist. In Anlehnung an den Vogel erhielt die Frucht Kiwi ihren Namen"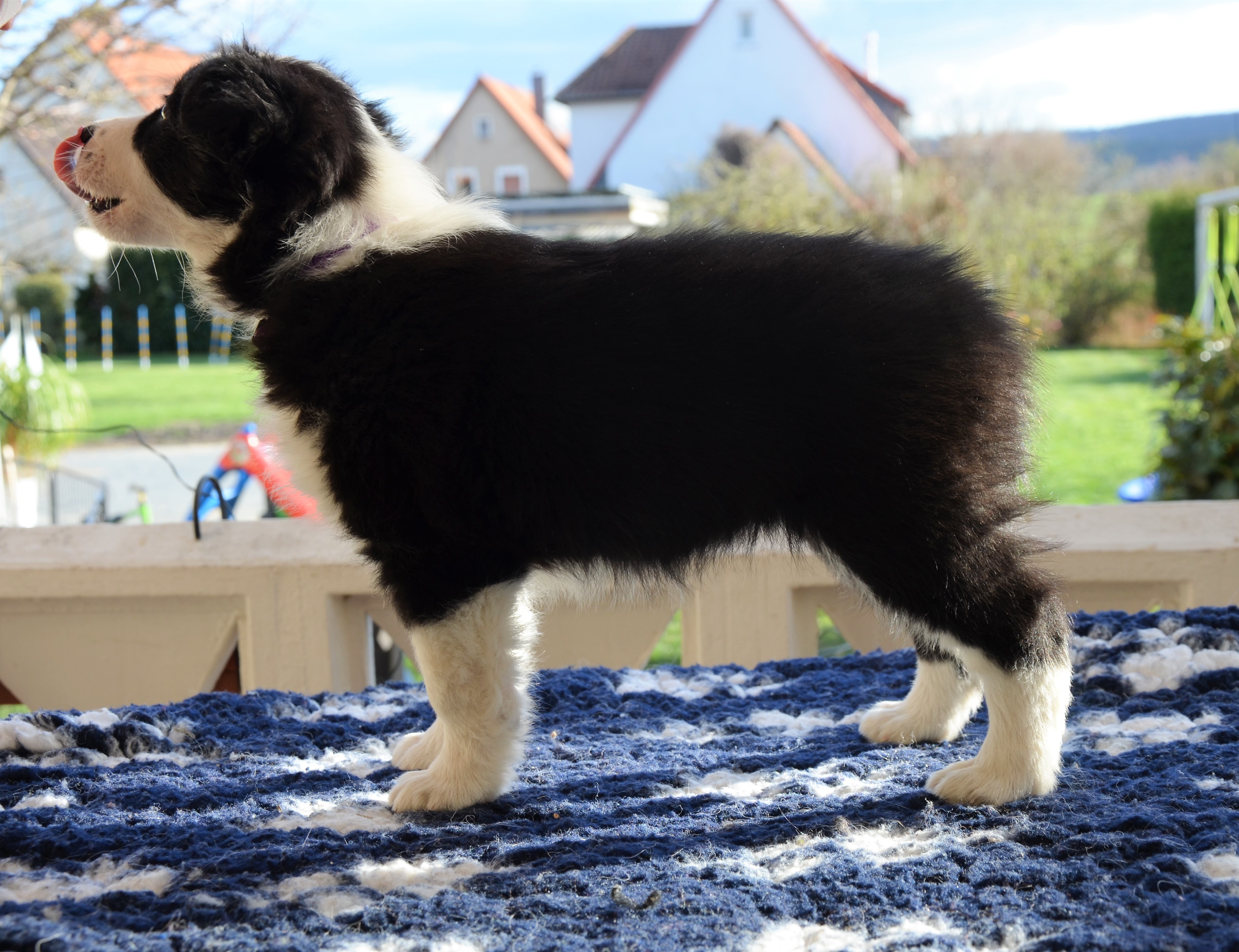 ~ vergeben ~
"Kiwi" das süße Früchtchen muss sich bald als Border Collie Nr 5 beweisen und darf bei Familie Förstermann Hoopers machen.
Ausstellungen
CACIB Lingen 2022, Jugendklasse, V4
CACIB Oldenburg 2022, Zwischenklasse V2
CACIB Oldenburg, Zwischenklasse, SG2
"Seagull carry me, over land and sea
To my own folk, that's where I want to be
Every beat of my heart
Tears me further apart
I'm lost and alone in the dark
I'm going home"
Every Beat of my Heart - Rod Stewart
Copyright aller Texte und Fotos by Nadine Thiele 2004-2023