black white
13. Februar 2021, Rüde, 14.02 Uhr, Geburtsgewicht 355g
HD B (durch Tierarzt)
Der Name Pelle ist eine andere Form von Peder und bedeutet "der Fels"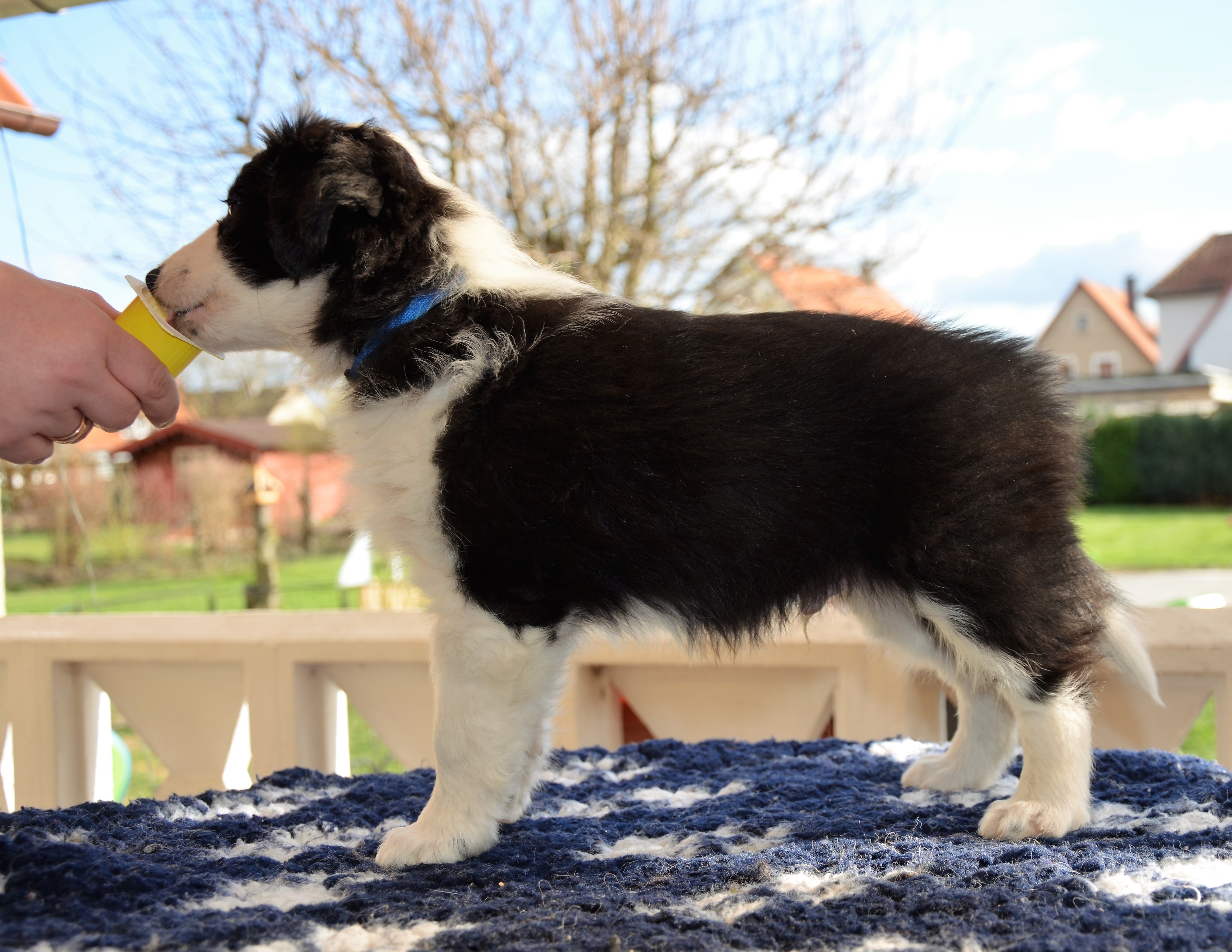 ~ vergeben ~
"Pelle" oder auch Mr. Blue Eye Joe wird ebenfalls Berliner und darf mit Simone, Zoltan und Emily sportlich durch das Leben toben! Was es letztendlich wird, wird die Zeit zeigen
"It's like my whole life never happened
When I see you, it's if I never had a thought
I know this dream, it might be crazy
But it's the only one I got. Okay."
Emotionally Yours - Bob Dylan
Copyright aller Texte und Fotos by Nadine Thiele 2004-2023